lightsource.tech: We make professional light for industry and research
We place great value on consultation and individual solutions
lightsource.tech is a line of products from Technologie-Manufaktur, which was founded in 2014. We create solutions that precisely match your needs – not mass produced products. Our products and components interact with each other in a modular system, so that we can optimally configure your technically demanding lighting requirements and modify or expand solutions when necessary. Our six-person team of experts is ready to support you – from the feasibility study right through to implementation of your project.
We look forward to your enquiry.
Call us on:
+49 (0) 551/270765-0
Or by email at:
info@lightsource.tech
Our focus – light sources, monochromators and the right optical components for specialized lighting tasks – has been deliberately set down in order to draw on our many years of experience in industry and research. Only this way can we provide the competence that you and your projects deserve. From experts, for experts.
The management of lightsource.tech introduces itself
Dr. Dirk Hönig
Specialist fields: optical technologies, software and electronics
"I studied physics at the University of Göttingen and wrote my doctoral thesis on the optics of ultra-thin layers in 1994 at the Max Planck Institute for Biophysical Chemistry.
Since then I have been involved in establishing several companies in the fields of optics, measurement technology and high-tech engineering. As Managing Director for lightsource.tech, I now draw on my broad wealth of experience.
My fields of focus at lightsource.tech are:
Application support and simulations
Customization and system integration
GUI development under LabVIEW ™
Device design: sensors & actuators
Embedded systems and firmware
Technology scouting and physical optics
Dr. Jan Thirase
Specialist field: Optical design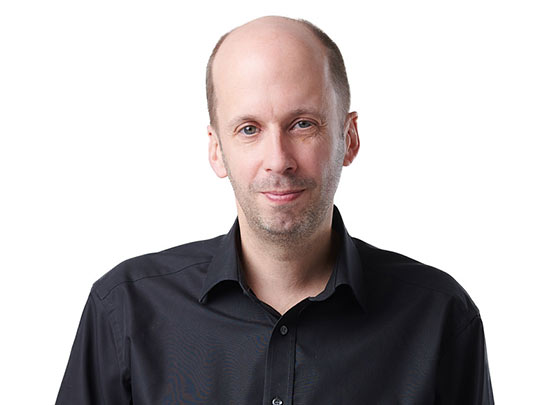 Dr. Jan Thirase – Specialist field: Optical design and customer support
"I also studied physics, as well as mathematics, at the University of Goettingen and finished my doctorate in 2000. After completing my studies, I worked for 10 years at Carl Zeiss in the field of microscopy as an optical designer, project manager and ultimately as head of a development department. After taking a year off in 2013 to travel throughout the world, I decided to work as a freelance system engineer first on space projects.
My focus areas at lightsource.tech are:
Customer support and consultation
Analysis and feasibility studies
Project and quality management
Lighting concepts for optical measurement technology
Device design: optics & mechanical engineering
Optical design with ZEMAX OpticStudio

Intelligent light solutions for business success in industry and research
We look forward to your enquiry and will get back to you within 24 hours!