The right accessories from Lightsource.tech
We supply you with the matching accessories for our products
We offer you a selection of matching accessories for our products. On the one hand, these are standard components such as light guides, collimators, etc., and on the other hand, special accessories developed by us, such as our homogenizers. Of course, we also support you with specific accessories for the integration of our products into your application. We're happy to advise you on this when you make an enquiry about our light sources or as part of our support.
Homogenizer
low-loss and broadband homogenization
Deviations of only ± 2 %
Square light field
Wavelength range from 200/350 nm to 2000 nm

Intelligent light solutions for industry and research
We look forward to your enquiry and will get back to you within 24 hours!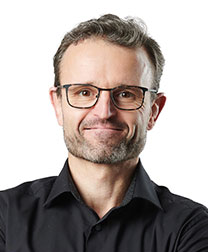 Dr. Dirk Hönig
lightsource.tech
Competence in the best light
High luminance for industry
and research
from lightsource.tech