Tunable light sources for
broadband spectral isolation
Wavelength range from DUV to MIR
Bandwidth from 0.7 nm to 28 nm
Fast wavelength change
Our spectrally tunable light sources
For the efficient generation of monochromatic light: the Monochromator-F and Hyperchromator
Efficient spectral isolation can only be performed with a monochromator that allows, firstly, fast and precise tuning over a broad spectrum, and secondly, the least possible loss of light.
We look forward to your enquiry.
Call us on: +49 (0) 551/270765-0
Or by email at: info@lightsource.tech
Tunable light sources from lightsource.tech meet these requirements: The Monochromator-F is equipped with pre-adjusted, easy-to-change gratings and covers the wavelength range from UV to MIR. The Hyperchromator was developed especially for the XWS-30 light source from ISTEQ and its very broad spectrum from DUV to NIR. Light loss is reduced significantly by using the plasma itself as an "entrance slit".
Both the Monochromator-F and the Hyperchromator can be integrated reliably and without risk of failure via multimode fibers into existing set-ups and into all commonly used software environments.
Discover our tunable light sources: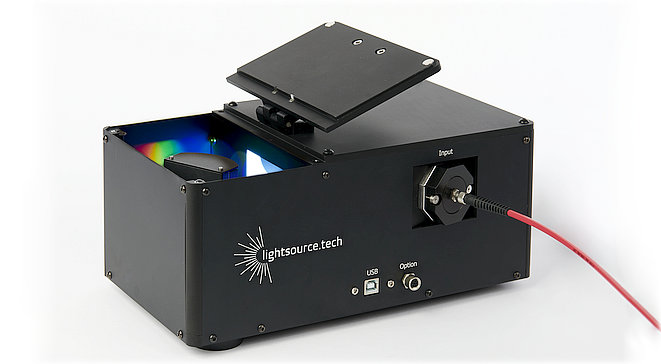 Monochromator-F Fiber-to-Fiber-Monochromator
Wavelength range 190 nm – 5,5 µm
Plug and play optical gratings
Use any fiber coupled light source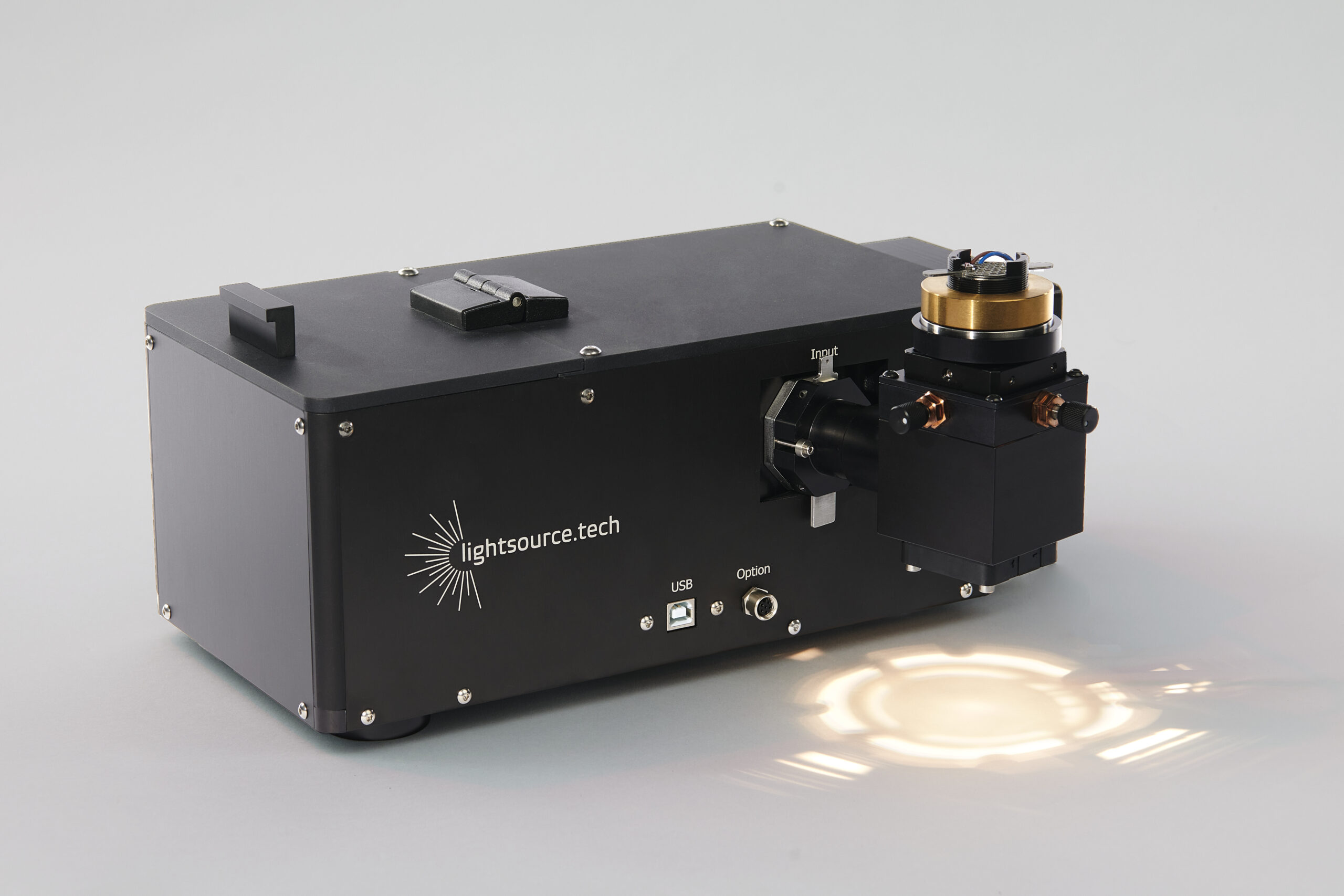 Monochromator-H with integrated halogen lamp
Wavelength range from 340 nm to 2,0 µm
Cost effective solution for medium power applications
Ideal for spectroscopy and sensor testing
Hyperchromator für die XWS-30 von ISTEQ
All wavelengths from DUV to NIR
Developed for the laser-pumped XWS-30 light source from ISTEQ
Plasma as entrance slit

Quotation for your tunable light source
We will get back to you with a proposal within 24 hours!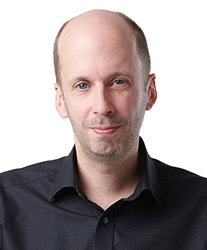 Dr. Jan Thirase
lightsource.tech
Wavelength range: Approximate wavelength range in which you can select the wavelength of the monochromatic light.
Half-width: Bandwidth of the monochromatic light
Optical output: Optical fiber you want to use at the output. If you are not sure how your output should look like, leave this field blank
Optical Power: The approximate optical power in microwatts per nanometer you need at the output. You can also leave this field blank
Specification of your tunable light source:
A shining example: Application that uses
our tunable light sources
Application Note:
Hyperspectral Microscopy
In this application note we demonstrate a hyperspectral microscope by combining some of our products.
The product range from lightsource.tech offers fiber-coupled light sources and optical accessories that harmonize perfectly with our tunable light sources. The LS-BB1 is one light source for the Monochromator-F that covers the spectrum from VIS to NIR and can be a powerful alternative to conventional halogen light sources. Even more powerful is the fiber-coupler that transforms the free beam of the XWS-30 from ISTEQ into a point light source with a wavelength range from DUV to NIR. Both the Monochromator-F and the Hyperchromator, the latter of which is already integrated into the XWS-30 as the standard light source, can be combined with the homogenizer. The monochromatic light of the homogenizer illuminates a square field very homogenously.
If you would like to find out more about our modular system or which tunable light source in our product range suits your set-up best, we would be pleased to advise you personally and, should you wish, make an individual offer for a complete system from lightsource.tech.
These products complement our tunable light sources: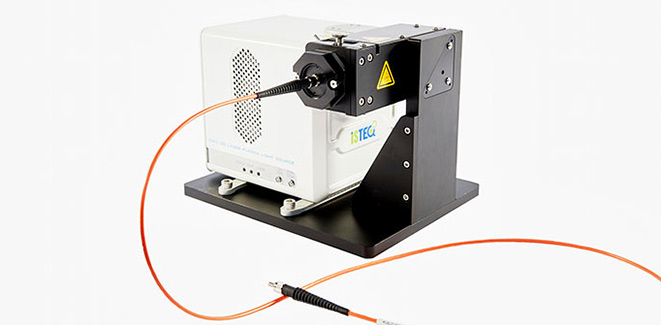 Fiber coupler for the
XWS-30 from ISTEQ
Coupling the XWS-30 into a multimode fiber
Off-axis ellipsoidal mirror
Almost loss-free plasma transmission
LS-BB1 broadband LED light source
For spectroscopy
Extremely high luminance through a single LED chip
Wavelength range from 400 – 1000 nm
Homogenizer
low-loss and broadband homogenization
Broadband, low-loss homogenization
Deviations of only ± 2 %
Any field sizes
Tunable sources for industry
Flexible, tunable light sources in a broad spectrum
Reliable and fail-safe
Simple fiber-to-fiber integration into optical systems
Tunable light sources for research
Loss-free light transmission
Clean spectral isolation from DUV to NIR
Simple integration into existing software