Fiber-to-fiber monochromator
for maximum flexibility in a wide range

Wavelength range from UV to MIR
Easy change of gratings
Optimal transmission
The Monochromator-F: High throughput from UV to MIR
Flexible fiber-to-fiber monochromator
With our Monochromator-F we have developed a versatile device that offers you clean spectral isolation in a wavelength range from 190 nm to 5.5 µm.
The high-quality fiber-to-fiber coupling of the monochromator allows flexible integration into all systems, while the design of the optical gratings and their mounts enable easy and fast change.
We look forward to your enquiry.
Call us on:
+49 (0) 551/270765-0
Or by email at:
info@lightsource.tech

SMA connections for multimode fibers (Ø 200 – 1000 µm)
f/2.7 (for fiber with NA=0.22)
50 x 50 mm² (various gratings available)
up to 5, ½ Zoll,
standard set included (3 filters for UV-VIS-NIR)
USB/RS-232, LabVIEW™, DLL
291 x 182 x 124 mm³, 4 kg
*Depending on fiber diameter and gratings
Monochromator-F: Compact and easy-to-integrate fiber-to-fiber monochromator
Thanks to its fiber-to-fiber coupling, the Monochromator-F is compatible with all fiber-coupled light sources, such as LEDs or laser-pumped plasma light sources.
The reliably high light throughput of the monochromator and the availability of a wide spectrum from DUV to MIR results in a flexibly tunable point light source with high luminance.
The optical gratings are optimized for the UV, VIS or NIR / MIR wavelength range and, due to their kinematic mounting, can be quickly and easily changed.
A motorized filter wheel (up to 5 filters) and a motorized shutter are integrated in the Monochromator-F as standard, with the option of complementing this with a high-speed shutter. The desired wavelength is selected using software control via a USB interface.
Fiber-to-fiber: Connection and coupling of fiber-coupled light sources
Flexibly tunable point light source
Easy change of optical gratings
Wavelength range from 190 nm to 5.5 µm (DUV to MIR)
Bandwidth from 0.7 to 28 nm
Very good transmission and little scattered light in the UV range
Including Software, control via USB/RS-232, LabVIEW or DLL
Optional high-speed shutter with switching times of up to 10 ms
Technical data sheet for Monochromator-F
for fiber coupled light sources
Our highLight: Kinematic grating mount
In order to allow the Monochromator-F to be easily integrated into your workflow, the optical gratings are already pre-adjusted and can be changed in a few simple steps due to our innovative kinematic mounting.
More about the Monochromator-F in our detailed product video.
Light sources and Accessories: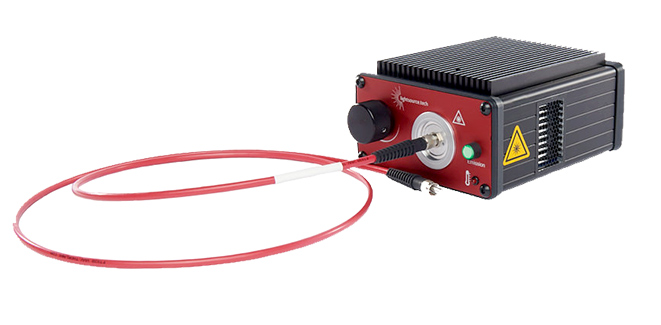 Laser-pumped
white light source LS-WL1
Point light source with extremely high luminance
Spectrum 450 – 700 nm
Stroboscope and trigger mode
Broadband LED light sources
LS-BB1
Broad spectrum 400 – 1000 nm
Single LED chip with high luminance
Suitable for VIS/NIR spectroscopy
Fiber coupler
for a broadband
point light source
Off-axis ellipsoidal mirror
Wavelength range from DUV to NIR
For coupling XWS-30 into multimode fibers
Homogenizer
Low-loss broadband homogenization
Deviations of only ± 2 %
Square illuminated field of more than 50%
Wavelength range from 200/350 nm to 2000 nm

Intelligent light solutions for industry and research
We look forward to your enquiry and will get back to you within 24 hours!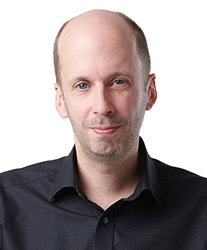 Dr. Jan Thirase
lightsource.tech
Competence in the best light
High luminance for industry and research
from lightsource.tech