Light from experts, for experts
Light sources for research and industry
High luminance
Broad spectrum from UV to MIR
Flexible integration
The perfect fiber-coupled light source for your every need
Powerful and flexible: Our fiber-coupled light sources LS-HP1, LS-WL1, LS-BB1 and LS-MC1
Industry and research demand the use of especially powerful and flexible light sources. In order to support you in setting up your installation or experiment set-ups, we at lightsource.tech have therefore specialized in developing light sources that are easy to integrate into existing systems and deliver the required fail-safe performance over a long lifetime.
We look forward to your enquiry: +49 (0) 551/270765-0
info@lightsource.tech
Our latest light source is the LS-HP1 high-power light source. It is available in a monochromatic and a white light version and is exceptionally powerful. The laser-pumped white light source LS-WL1 owes its extremely high luminance to two blue laser diodes that pump a ceramic phosphor converter. Furthermore, our broadband LED light source LS-BB1 covers the large spectrum from VIS to NIR with a single LED, making it a real alternative to halogen-based light sources. The LS-MC1 series ensures high luminance and supports many different wavelengths.
We know that many scientific structures and industrial installations have special requirements and do not allow compromises. So if you are looking for a light source that is not included in our standard product range, don't hesitate to contact us and we can discuss implementing your individual light solution.
Discover our light sources:
 new   High Power White Light LED light sources
High Power light sources for Liquid Light Guide
High CRI of >90
Long lifetime, 40,000 hours
 new   Monochromatic High Power LED light sources
High Power light sources for Liquid Light Guide
8 single wavelengths from 365 to 850nm
Long lifetime, 40,000 hours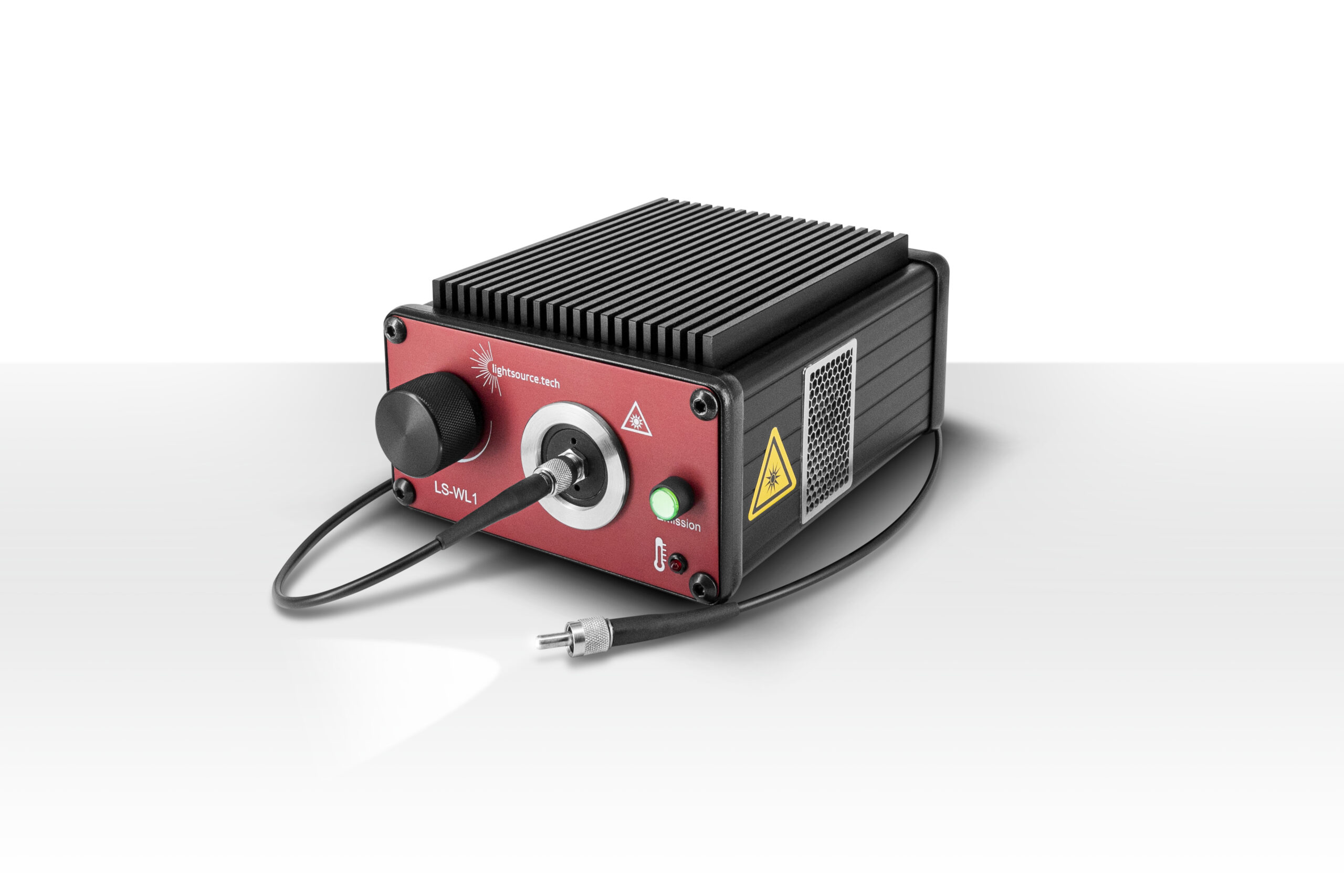 Laser-pumped
white light source LS-WL 1
Led Point light source with extremely high luminance
Spectrum 450 – 700 nm
Stroboscope and trigger mode
Broadband LED light sources
LS-BB1
Broad spectrum 400 – 100 nm
Single LED chip with high luminance
Suitable for VIS/NIR spectroscopy
Single wavelength LED light sources
LS-MC1
Single wavelength of 385 – 1050 nm
Bandwidth 15 – 60 nm
Extremely high luminance
Fiber coupler
for a broadband point light source
Off-axis ellipsoidal mirror
Wavelength range from DUV to NIR
For coupling XWS-30 into multimode fibers
Laser-pumped white light source:
Try Out Box Try it out now!
Fiber-coupled light source with high luminance
Pre-prepared experiments to familiarize yourself with the optical and electronic characteristics
Homogenizer, collimator, stroboscope, trigger

Intelligent light solutions for business success in industry and research
We look forward to your enquiry and will get back to you within 24 hours!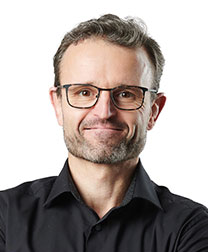 Dr. Dirk Hönig
lightsource.tech
Great in a Team: We can do more than just a light source
In addition to our light sources, we offer a selection of other products that round off our range. Our Monochromator-F is a powerful fiber-to-fiber monochromator with a broad spectrum from DUV to MIR and is compatible with both the light sources LS-WL1 and LS-BB1.
High Brightness led light source vs. High Power
What distinguishes lightsource.tech light sources from other light sources? Learn more in our whitepaper:
Our Hyperchromator is a specially designed monochromator for coupling the light source XWS-30 from ISTEQ that makes a spectrally tunable point light source with very high luminance from a free beam light source.
Find out more about:
Tunable light sources and monochromators: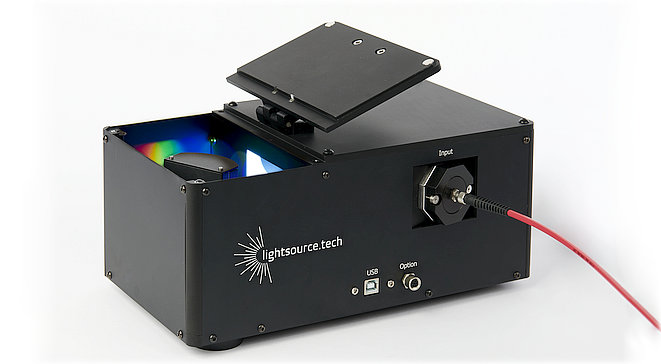 Monochromator-F – Led monochromatic light
for fiber-coupled light sources
Wave length range from UV to MIR
Simple change of gratings
Suitable for LS-WL1, LS-BB1 and fiber coupler
Monochromator for laser pumped
Plasma light source
Especially suited for DUV and UV
Motorized dual grating changer
Total wavelength range from DUV to NIR
Accessories for our light sources
Homogenizer low-loss and
broadband homogenization
Deviations of only ± 2 %
Square light field
Wavelength range from 200/350 nm to 2000 nm
Exclusive Whitepaper:
High Brightness vs High Power.

What distinguishes lightsource.tech's technical light sources from other light sources?
Light for Industry and Research
Your light source for industry
Fiber-coupled point light sources with high luminance
Easily integrated into existing installations
Individual solutions for your project
Your light sources for research
Easy integration into experiment set-ups
Laser-pumped and LED light sources
Wide spectra and high luminances
Led light source for microscope